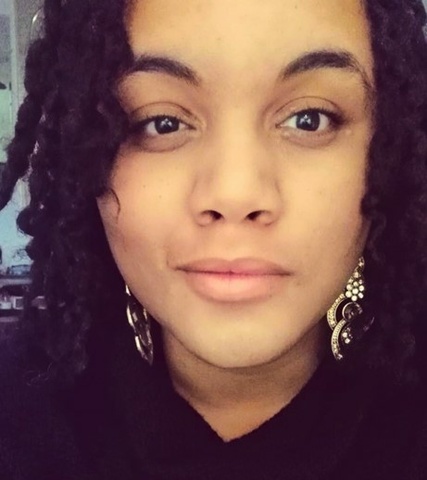 As Dr. Amber Joy Powell finishes a busy first year teaching to packed classrooms, she has continued to advance her research. That research is especially important because it has the potential to improve public policy and the way that justice is administered.
Professor Powell's ongoing research contributes to growing scholarly and activist conversations about the limitations of criminal justice reform and the need for alternatives to long prison sentences to punish offenders. As a Black feminist criminologist, Professor Powell's research examines the intersections of crime, law, and punishment. Her research aims to understand how legal institutions increase violence in communities marginalized because of race and social class. The next step is to understand how these communities experience that violence and respond to it.
Among the honors, awards, and grants that Professor Powell received while working toward her PhD from the University of Minnesota were the Horowitz Foundation for Social Policy Award, the Martindale Graduate Student Fellowship Award, and the American Bar Foundation Law & Inequality Fellowship from the National Science Foundation.
In Professor Powell's dissertation research for her PhD at the University of Minnesota, she explored how detention centers facilitate sexual victimization of youth behind bars. In other research, Professor Powell examines the role of courts in discrediting youth sexual assault victims and the impact of racially biased police violence on women in North Minneapolis. Each project investigates these questions through an intersectional feminist framework that considers how race, gender, and sexuality shape experiences of violence in these institutions.
Professor Powell's scholarship seeks to highlight Black, Latin, Native, and queer survivors whose voices are often marginalized in scholarly discourses on gender-based violence. Drawing on punishment, critical legal, and intersectional feminist scholarship, her current project, "Oversight: Prison Rape Reform & the Myth of Sexual Safety," will be one of the first feminist studies in criminology to qualitatively examine how jails and prisons implement reforms designed to prevent rape and how those reforms impact prisoners who have survived sexual violence.
Outside of academia, Professor Powell is an avid fan of bowling, Star Wars, telenovelas, and smooth jazz. She recently began playing the bass guitar and hopes to become somewhat proficient in the next few months.