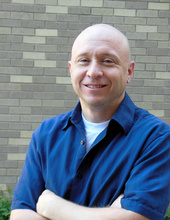 Greetings from the Department of Sociology & Criminology! It has been an exciting year of growth and achievement in our department, and we have lots of great news to share with you. 
Our department continues to thrive as we develop our programs in both Criminology and Sociology. We are attracting an increasing number of undergraduate majors; students emphasize that our areas of specialty – criminology, social inequality, the justice system, and social psychology – provide critical perspectives that are relevant to issues facing modern society and beneficial for preparing for their future careers. Our department continues to work hard – through active internship, mentorship, and advising efforts – to ensure that our graduates find good, fulfilling job opportunities when they complete their degrees. This work was recognized this Spring with an award from the Pomerantz Career Center for excellence in engagement with career services opportunities.
I would like to take this opportunity to congratulate all of this year's graduates. This is a resilient group of students that has persevered through the pandemic to complete their degrees. These collective efforts are epitomized by our award-winning graduates. Amelia Watson was named our Outstanding Senior in Criminology, Law, and Justice. Amelia received University Honors and was recognized as an Iowa Center for Research by Undergraduates DEI Scholar. Our Outstanding Senior in Sociology was Marissa Good. Marissa also graduated with University Honors and participated in IGNITE UI, the University of Iowa Council on the Status of Women, and the Flint Email Lab research project. Yet another of our majors, Darshaun Smith, received the College of Liberal Arts and Sciences Dean's Achievement Award. Darshaun's excellent academic record was complemented by a wide range of service and engagement activities, including involvement with Habitat for Humanity, United Action for Youth, and the Mix Home Mercantile Foundation. We can't wait to see what these students, along with all of our graduates, achieve in the coming years.
We are also experiencing exciting growth in our graduate degree programs. We recently accepted the first cohort of students to our PhD program in Criminology. Our Criminology PhD offers a unique opportunity to take courses and conduct research at the intersection of Sociology and Criminology, preparing students for teaching and research jobs in academia, government positions, and work in the nonprofit sector. Our Sociology PhD program also continues to flourish: in the last year, graduates have taken faculty positions at the University of Kansas, University of Missouri, California State University-Fullerton, and Lycoming College, and research positions at YouGov and the United States Census Bureau. 
Our graduate students and faculty continue to receive university, national, and international attention for their work. While there is too much news to summarize here (please see the news page of our web site and our Facebook page for more information), student highlights include Yujia Lyu winning the Midwest Sociological Society's Student Paper Competition for her work on how status processes affect organizational opportunities and Maddie Libao receiving the Outstanding Teaching Assistant Award from the Provost's Council of Teaching. In addition, several of our faculty received notable appointments in 2022-2023: Victor Ray was designated a Carr Center Fellow at Harvard University, Marina Zaloznaya was named Director of the European Studies Group at the University of Iowa, and Mark Berg was appointed Interim Director of the University's Public Policy Center. 
Again, this is just a sampling of the department's activities during a productive academic year. Please keep in touch – we would love to stay informed of your news and accomplishments. Email us at sociology@uiowa.edu.
Sincerely,
Michael Sauder, Professor and Chair