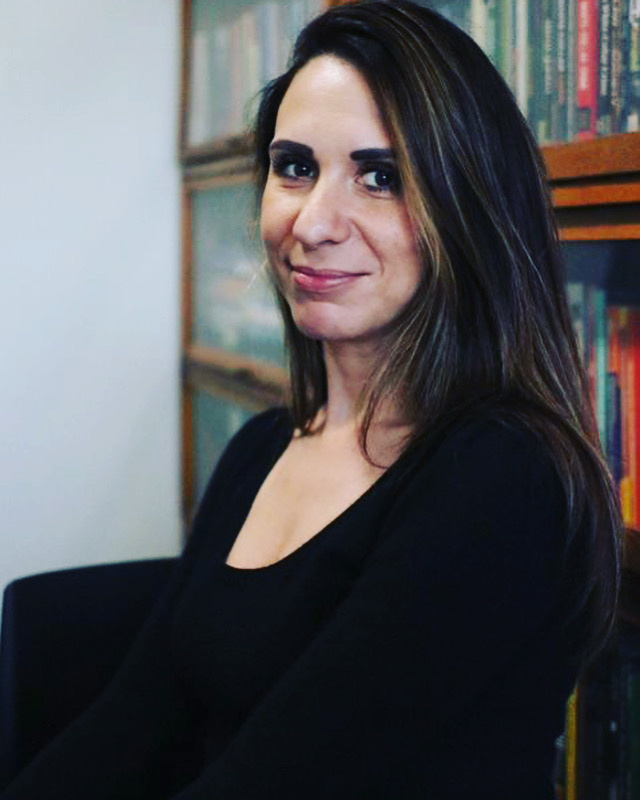 Professor Marina Zaloznaya has been in the media spotlight due to her important and timely research on corruption in Russia. Her research shows how everyday corruption, such as payoffs to building inspectors or other public officials, hampers the progress of societies struggling toward democracy. Ukraine and Russia are currently the most prominent examples because of the conflict between them. To advance our understanding of the problem posed by corruption, Professor Zaloznaya, and her colleague from the Department of Political Science, Professor Bill Reisinger, organized a three-day symposium bringing together many of the top researchers in the field. Professors Jennifer Glanville and Michael Sauder from our department helped too. The symposium titled, "Corruption, the Rise of Populism, and the Future of Democracy," was sponsored by International Programs at the University of Iowa.
In the symposium's first session, Professor Zaloznaya and her co-author Professor Bill Reisinger presented conclusions related to their large-scale survey research in Russia in a talk titled, "Governing through Corruption: The Case of Public Sector Bribery in Russia." Related talks in the second session built to a surprising conclusion. Professor Marco Garrido from the University of Chicago presented his work on "Populism as Anti-Corruption Movements" and Professor Michael Levien from Johns Hopkins presented his work on "Redistribution and Exclusion: Value Articulations and the Populist Movement."
According to Professor Zaloznaya, research on corruption leads to the conclusion that recent anti-corruption efforts in many countries helped anti-democratic populist politicians rise to power on the promise of reducing corruption. Then, once in office, not only did these populist politicians weaken democratic safeguards, but they also increased corruption as a governing tool. The pattern of weakening democracy while increasing corruption also can be seen in well-established democracies such as the United States.