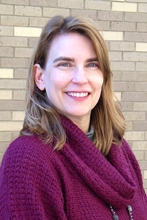 Greetings on behalf of the Department of Sociology & Criminology faculty, staff, and students! I hope that you and your loved ones have remained well this past year. While we've waited a long time for spring to finally arrive, we have had many exciting developments this year. 
First, the Board of Regents has approved our new PhD in Criminology that will launch in Fall 2023. Our program will be the first and only PhD in Criminology program in the state of Iowa. The addition of this program within our department will fill an important niche in graduate training in criminology nationally by drawing on the strengths and availability of graduate coursework and faculty expertise within sociology, particularly in the study of social stratification, mental health, and social psychology. Students in both the Sociology and Criminology PhD programs will benefit from our rigorous methodological training and the opportunity to take substantive courses in both disciplines as well other opportunities for interdisciplinary work offered in other departments at the University of Iowa. Additionally, in preparation for the new PhD program, we were able to hire an additional faculty member. We are delighted to announce that Amber Powell will be joining our faculty in the fall, after completing her dissertation at the University of Minnesota. 
Another wonderful development this year was a generous gift from Anna Mary Mueller and her daughters Elizabeth Larson and Rachel Mueller, which has enabled us to establish The Charles W. Mueller Fellowship Fund. This fellowship will provide summer research support for graduate students and further continue Chuck Mueller's lasting impact on our graduate program. I would like to take this opportunity to thank Anna Mary, Elizabeth, and Rachel and each of you who have given generously to the department. These gifts allow us to enhance our teaching and research missions in valuable ways, including sponsoring the activities of our sociology and criminology undergraduate honor societies and helping us bring visiting scholars to campus to share their work and meet with our students. We greatly appreciate all continued and new support! This year's speaker for the Robert and Clarissa Rees Lecture Series was Dr. Celeste Campos-Castillo. This annual presentation by an undergraduate or graduate student alumnus is funded through the generous support of alumna Marian Rees. Professor Campos-Castillo received her PhD in 2012 and is Associate Professor at the University of Wisconsin at Milwaukee and soon to be Michigan State University, and she was the recipient of the 2022 Midwestern Sociological Society's Early Career Scholarship Award. During her visit with us she presented her fascinating research on the implications of gossip on social media platforms for adolescent wellbeing. 
I would like to take a moment congratulate our graduating students who have persevered through an incredibly challenging time. You can read about many of their future plans and accomplishments here. Congratulations also go to our 2022 winners for the Outstanding Senior Awards, Brianna Perez and Regan Smock. Brianna is a Criminology, Law, and Justice major and is also graduating with minors in Philosophy, Social Justice, and Rhetoric and Persuasion. She has been an active member of many campus and department organizations, including Alpha Phi Sigma (The National Criminal Justice Honor Society), the University's Association of Latinos Moving Ahead, the Campus Activities Board, and president of the Mock Trial team. She also served the Associated Residence Halls as Vice President of Catlett Hall Association and Marketing Director of Petersen Hall Association. Recently, she interned at the Will County Public Defender's Office. After graduation, Brianna will follow her passion and pursue a J.D. Degree from the University of Arizona James E. Rogers College of Law. Regan Smock will receive a Bachelor of Science degree in Sociology with a minor in Spanish. She has served as the President of the Undergraduate Student Government, Research Ambassador for the Iowa Center for Research by Undergraduates, Director of Academic Affairs for the University of Iowa Student Government, Orientation Leader for Orientation Services as well as Peer Mentor for the UI Tippie College of Business. Regan was selected as an Undergraduate Research Fellow by the Iowa Center for Research by Undergraduates. You can read about her honors thesis research in our newsletter. We are lucky to have had Brianna, Regan, and all of our recent graduates as our students, and on behalf of the department I want to wish them the best of luck in the future!
Our faculty and graduate students have continued to excel in their research, teaching, and public engagement endeavors. To name just a few accomplishments, Professor Freda Lynn was the recipient of the Hubbard-Walder Award for Excellence in Teaching, graduate student Liz Felix received the Office of the Vice President of Research Graduate Research Excellence Award, and Professor Louise Seamster was a guest on the Ezra Klein Show podcast to discuss her research on the student debt crisis. Please check out our Facebook page and the news section of our webpage to keep up on all the happenings in the department.
As you move forward through 2022, please feel free to drop us a line—we are always happy to hear from you. 
Warmest regards,
Jennifer Glanville, Professor and Chair