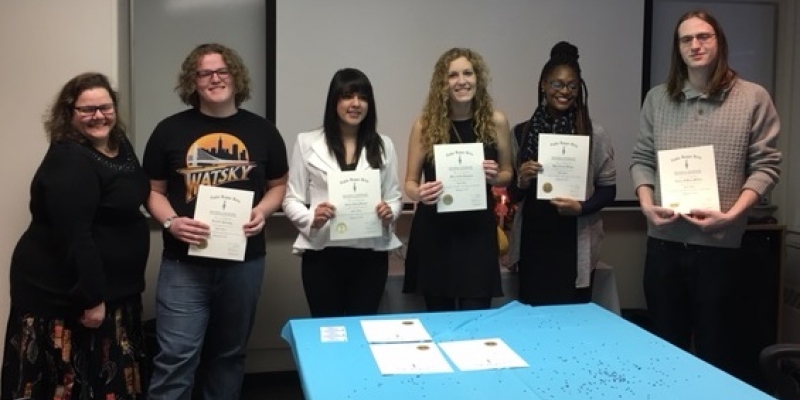 The Department of Sociology and Criminology is proud to have an active chapter of Alpha Kappa Delta (AKD), the national honor society for students of Sociology. Membership in AKD has a number of benefits, including opportunities to interact with faculty and engage with other honors students. Additionally, AKD sponsors undergraduate and graduate student paper contests that highlight and reward excellent academic work.
For more information about the Iowa chapter of AKD, contact Professor Jenn Haylett or visit their website.
AKD Purpose
"Alpha Kappa Delta seeks to acknowledge and promote excellence in scholarship in the study of sociology, the research of social problems, and such other social and intellectual activities as will lead to improvement in the human condition."